Live Webinar: Green Bonds – An innovative and efficient way of financing green investment in Brazil
6 December 2018
Green bonds have emerged as a key financial instrument for financing the transition to resource-efficient, low-carbon economies.
This webinar gives a practical and concise introduction to the essentials of green bonds with a focus on the external review, among these other topics:
Background: Why green bonds matter
What is a green bond
Green bond market development
Green bonds in Brazil
Why issue and invest in green bonds
The Green Bond Principles & other standards
How to set up a green bond framework
The green bond issuance process
External reviews in focus
Impact reporting
Speakers
Ben Powell, Senior Banker, Climate & Sustainable Finance, Skandinaviska Enskilda Banken (SEB)
Kristina Alnes, Senior Advisor, Center for International Climate and Environmental Research – Oslo (CICERO)
Moderation
Christine Majowski, Project Manager, Sustainable Finance, Deutsche Gesellschaft für Internationale Zusammenarbeit (GIZ) GmbH
Laura Albuquerque, Senior Technical Advisor, Sustainable Finance, Conselho Empresarial Brasileiro para o Desenvolvimento Sustentável (CEBDS)
Presentation slides
Video
Please accept YouTube cookies to play this video. By accepting you will be accessing content from YouTube, a service provided by an external third party.
If you accept this notice, your choice will be saved and the page will refresh.
Partners
Strategic Partner

Domestic Implementation Partner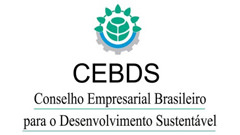 Technical Partner